Additional Support From School Community Police Officers (SCPOs)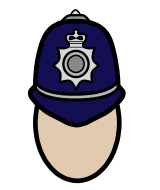 In addition to delivering lessons, School Community Police Officers (SCPOs) are required to be fully involved with the day-to-day life of schools and are in a prime position to assist with problems that require police attention or advice.
At all times the Police will have children and young people's interests at the forefront of their considerations and will work hand in hand with the school's wishes and policies wherever possible.
Parents who are concerned about their child should contact their school in the first instance and if an incident needs to involve the Police the school will contact the SCPO who can then provide support, advice and arrange police attendance if necessary.